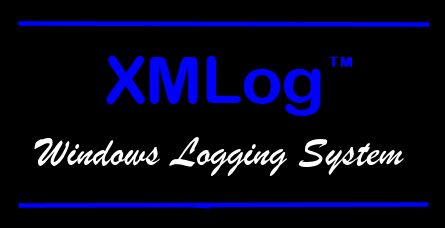 Beta Test Version
The current (non-beta) version of XMLog is available at: www.xmlog.com
---
Supporting XMLog
Although XMLog is freeware any help you can provide to support continued XMLog development and maintenance will be greatly appreciated. If you find XMLog useful please use the "Donate" button to make an on-line donation via PayPal or credit card.
You can also send donations to the address shown at the end of this page.
---
XMLog Install File Download - Beta Version
Download: xmlog684.zip - Version 6.84
Before using a beta version you should consider backing up your log files and options settings files if you do not have automatic backups enabled. These files are found in your XMLog install folder (usually c:\mlog).
Log files: Files with .log extensions
Option settings files: Files with .ini extentions
Custom QSL/Mailing label definitions: layouts.mdb
For a more complete list of XMLog files see the Backups section of the XMLog help file.
If you have problems you can return to the previous version by downloading and reinstalling that version. Doing an install does not modify any log or options files.
---
XMLog Version History
Here's a list of changes to XMLog made since the current version at www.xmlog.com was posted. This info can also be displayed by using XMLog's "Help/Display changes.txt" menu item.
*** 6.84 ***
- The ARRL has reversed their decision to change the DXCC status of Midway I. (KH4) and Kure I. (KH7) from active to deleted. Existing log entries for these islands that were updated by XMLog version 6.83 will be automatically restored to active status when a log is opened. This reversal of the DXCC status for these islands may result in the message:

"You should recreate your "Totals" file using the "DX/Update Packet DXCC Status" menu item."

when opening a log file.
- Bug Fix: When creating a Excel report using one of the "Awards" menu items double-clicking on a callsign would not move the main log window the the proper entry.
*** 6.83 ***
- Changed the status for the DXCC entities Midway I. (KH4) and Kure I. (KH7) from active to deleted. Existing log entries for KH4 and KH7 will be automatically updated when a log is opened.
*** 6.82 ***
- Bug Fix: Reports created using the "Awards" menu were including QSOs that were made on bands not appropriate for the award. For example 60m QSOs would be included in the DXCC Mixed/Phone/CW/Data totals.
---
XMLog Support
If you have any questions please feel free to contact me at:

Michael McAmis
433 Hanover Center Road
Etna, NH - 03750

or via email at: support@xmlog.com