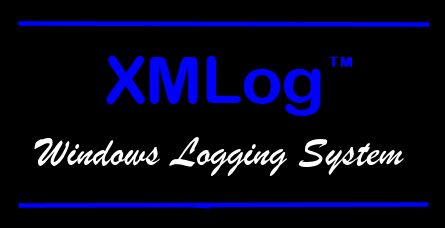 Beta Test Version
The current (non-beta) version of XMLog is available at: www.xmlog.com
---
Supporting XMLog
Although XMLog is freeware any help you can provide to support continued XMLog development and maintenance will be greatly appreciated. If you find XMLog useful please use the "Donate" button to make an on-line donation via PayPal or credit card.
You can also send donations to the address shown at the end of this page.
---
XMLog Install File Download - Beta Version
Download: xmlog704.zip - Version 7.04
Before using a beta version you should consider backing up your log files and options settings files if you do not have automatic backups enabled. These files are found in your XMLog install folder (usually c:\mlog).
Log files: Files with .log extensions
Option settings files: Files with .ini extentions
Custom QSL/Mailing label definitions: layouts.mdb
For a more complete list of XMLog files see the Backups section of the XMLog help file.
If you have problems you can return to the previous version by downloading and reinstalling that version. Doing an install does not modify any log or options files.
---
XMLog Version History
Here's a list of changes to XMLog made since the current version at www.xmlog.com was posted. This info can also be displayed by using XMLog's "Help/Display changes.txt" menu item.
*** 7.04 ***
- Bug Fix: QRZ.COM callbook passwords that contained special characters (like #, @, %, ...) were not being handled correctly.
- Bug Fix: Only one button was being displayed when "View/Memory Buttons" was enabled for the Packet Window (restored to twenty).
- When formatting USA county names we now change "Saint" and "St." to "St" to be consistent with XMLog and USA-CA county hunter definitions.
*** 7.03 ***
- Change definition of the 13cm band to be 2300-2450 mHz.
- Bug fix: XMLog was having problems accessing some file/folders using OneDrive.
*** 7.02 ***
- Added new mode: FT4 (WSJT mode)
- Updated IOTA list
- Updated Prefixes list (add continent info to entries that didn't have any)
- Added Rigs: Yeaus FT-101D, FT-818 and FT-891
*** 7.01 ***
- I've changed the way 2-digit years are handled. It turns out that long ago I decided that when you enter a 2-digit year (as part of mm/dd/yy) and "yy" was less than 20 XMLog would assume that you meant 20xx and if "yy" was greater or equal to 20 then it assumed you meant 19xx. At the time this seemed like a good idea because you were not likely to have any QSOs before 1920 and 2020 was 40+ years in the future.
However, someone recently pointed out that a log search using a Date field of <01/01/20 was not working and it turns out this was because XMLog was treating this value as <01/01/1920 and not <01/01/2020.
I'm glad that this was discovered with almost a year to do something about it because when 2020 comes around and you enter a QSO date like 01/03/20 this QSO will actually be stored in your log as 01/03/1920.
Version 7.01 will change the "break point" for the century from 1920 to 1930. This means that any dates with "yy" values of 30 or more will be treated as 19xx and any dates with "yy" values less than 30 will be treated as 20xx.
This means that you need to update to version 7.01 before December 31, 2020 or those 2020 QSOs will get stored as 1920.
I'm sure some XMLog users will not hear about this update and wind up with some 2020 QSO dates that are saved as 1920 instead of 2020. To deal with this problem of "late" updates Version 7.01 will check log files for dates less than 1930 and boost them by 100 years. This check/update is only done the first time a log is opened.
Note that these comments also apply to the other date fields in a log entry: QSLSent/Rcvd, LoTWSent/Rcvd, eQSLSent/Rcvd, and DXCC/WAS/WAZ Submit/Accept/Reject.
*** 6.90 ***
- Added option to include LoTW confirmations for WAZ reports. CQ Magazine began accepting LoTW confirmations as of April, 2018.
- Added support for the Green Heron RT-21 rotor controller. This rotor controller uses the same command set as the Hy-Gain DCU-1 so older XMLog versions could still be used with the RT-21.
*** 6.89 ***
- Add new menu items "File/Set Rotor" and "File/CallBook Lookup" (ctrl-L) to the "Display QSOs" window (F4). You can also do a Callbook Lookup by double-clicking on the callsign or a Rotor Rotate by double- clicking on the heading (short-path only).
- Added the ELAD FDM-DUO to the supported rigs list.
- Bug Fix: The "Options/Log Backup" menu item option "Backup Option Setting Files" was being ignored. This option saves all option files as well as the current log file. (Option files have .ini extentions e.g. mlog.ini, etc.)
*** 6.88 ***
- Added the Icom IC-7610 to the supported rigs list.
---
XMLog Support
If you have any questions please feel free to contact me at:

Michael McAmis
433 Hanover Center Road
Etna, NH - 03750

or via email at: support@xmlog.com