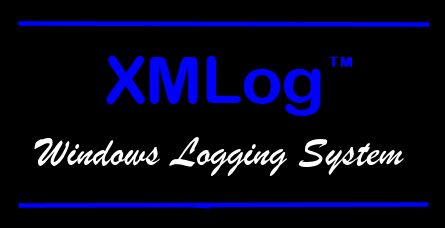 Beta Test Version
The current (non-beta) version of XMLog is available at: www.xmlog.com
---
Supporting XMLog
Although XMLog is freeware any help you can provide to support continued XMLog development and maintenance will be greatly appreciated. If you find XMLog useful please use the "Donate" button to make an on-line donation via PayPal or credit card.
You can also send donations to the address shown at the end of this page.
---
XMLog Install File Download - Beta Version
Download: xmlog720.zip - Version 7.20
Before using a beta version you should consider backing up your log files and options settings files if you do not have automatic backups enabled. These files are found in your XMLog install folder (usually c:\mlog).
Log files: Files with .log extensions
Option settings files: Files with .ini extentions
Custom QSL/Mailing label definitions: layouts.mdb
For a more complete list of XMLog files see the Backups section of the XMLog help file.
If you have problems you can return to the previous version by downloading and reinstalling that version. Doing an install does not modify any log or options files.
---
XMLog Version History
Here's a list of changes to XMLog made since the current version at www.xmlog.com was posted. This info can also be displayed by using XMLog's "Help/Display changes.txt" menu item.
*** 7.20 ***
- Bug Fix: Fixed a problem in LoTW file validation where a prefix could be mis-compared with a country name.
- Clean up the info in the "QSL-Via/QTH/Notes/Name" columns produced using the Log Form "Display/Display Long"" menu item.
*** 7.19 ***
- Add new menu item for the Log Window "Edit/Change Power for Multiple Entries".
*** 7.18 ***
- Bug Fix: Some of the shortcut keys (F5...F8) used to send pre-programmed CW messages when in "CW PileUp Mode" were not working.
*** 7.17 ***
- Changed the name of Macedonia (Z3) to North Macedonia.
*** 7.16 ***
- Bug fix: The Log Window menu item "Import/Export - Export 'CSV' file" was not working properly in version 7.14, it was not including commas between fields written to the CSV file.
*** 7.15 ***
- Bug fix: Fixed an install problem with version 7.14, the file "IndependentCities.lst" was not being installed.
*** 7.14 ***
- Reorganized XMLog's internal county handling. LoTW is now allowing county values that are actually "Independent Cities". These values were being treated as errors when XMLog applied LoTW data to a log file. We now allow these values and move them to the "County" field but ignore them for purposes of Awards/Counties reports. "Independent Cities" are not part of any county and can be found in VA (mostly), MD, MO, and NV. To make things a bit more confusing some independent cities are located within a county of the same name, for example Virginia contains an independent city "Richmond City" within "Richmond" county.
- As part of the county reorganization XMLog now allows county values that may be supplied by LoTW for Japanese QSOs. These values correspond to Japanese cities, wards, ku, and guns. The values are not checked to see if they are valid but they are checked for form (that is, numeric and from 4-6 digits). LoTW may also supply a Japanese prefecture as the state in the form of a two digit numeric value. This prefecture duplicates the first two digits of the county value.
- The main effect of this county reorganization is the elimination of the error messages displayed for "Independent Cities" and Japanese county/state values during an XMLog LoTW import.
- Changed the district number for Alaskan census area Kusilvak from two to four.
*** 7.13 ***
- Added MFSK modes: FST4W, JTMS, FSK64L, MFSK128L, and Q65
*** 7.12 ***
- The popup menu displayed for right-clicks on Log Window callsign fields now include "Set Rotor To..." entries for both short and long paths.
*** 7.11 ***
- Changed the name of Swaziland (3DA) to Kingdom of Eswatini.
- Bug Fix: LoTW passwords that contained special characters (like #, @, %, ...) were not being handled correctly.
*** 7.10 ***
- Bug Fix: The DXCC and WAS Totals report option "Show QSL Card And LoTW Totals" was only working if there were Submitted or Accepted values displayed.
- Bug Fix: Some newer Yaesu rigs have new modes added which were encoded as hexadecimal values. These values were not being handled correctly by XMLog and "Bad format" messages were displayed.
- Added the Yaesu FTDX10 to the list of supported rigs.
XMLog Support
If you have any questions please feel free to contact me at:

Michael McAmis
433 Hanover Center Road
Etna, NH - 03750

or via email at: support@xmlog.com