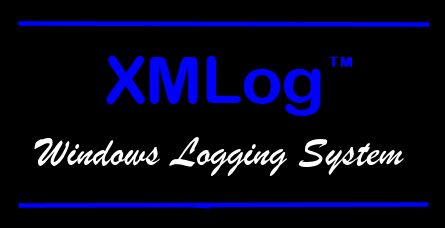 Beta Test Version
The current (non-beta) version of XMLog is available at: www.xmlog.com
---
Supporting XMLog
Although XMLog is freeware any help you can provide to support continued XMLog development and maintenance will be greatly appreciated. If you find XMLog useful please use the "Donate" button to make an on-line donation via PayPal or credit card.
You can also send donations to the address shown at the end of this page.
---
XMLog Install File Download - Beta Version
Download: xmlog690.zip - Version 6.90
Before using a beta version you should consider backing up your log files and options settings files if you do not have automatic backups enabled. These files are found in your XMLog install folder (usually c:\mlog).
Log files: Files with .log extensions
Option settings files: Files with .ini extentions
Custom QSL/Mailing label definitions: layouts.mdb
For a more complete list of XMLog files see the Backups section of the XMLog help file.
If you have problems you can return to the previous version by downloading and reinstalling that version. Doing an install does not modify any log or options files.
---
XMLog Version History
Here's a list of changes to XMLog made since the current version at www.xmlog.com was posted. This info can also be displayed by using XMLog's "Help/Display changes.txt" menu item.
*** 6.90 ***
- Added option to include LoTW confirmations for WAZ reports. CQ Magazine began accepting LoTW confirmations as of April, 2018.
- Added support for the Green Heron RT-21 rotor controller. This rotor controller uses the same command set as the Hy-Gain DCU-1 so older XMLog versions could still be used with the RT-21.
*** 6.89 ***
- Add new menu items "File/Set Rotor" and "File/CallBook Lookup" (ctrl-L) to the "Display QSOs" window (F4). You can also do a Callbook Lookup by double-clicking on the callsign or a Rotor Rotate by double- clicking on the heading (short-path only).
- Added the ELAD FDM-DUO to the supported rigs list.
- Bug Fix: The "Options/Log Backup" menu item option "Backup Option Setting Files" was being ignored. This option saves all option files as well as the current log file. (Option files have .ini extentions e.g. mlog.ini, etc.)
*** 6.88 ***
- Added the Icom IC-7610 to the supported rigs list.
---
XMLog Support
If you have any questions please feel free to contact me at:

Michael McAmis
433 Hanover Center Road
Etna, NH - 03750

or via email at: support@xmlog.com