Shack at W1ECT - Hanover Center, NH
Rig: Elecraft K3, TenTec Titan 425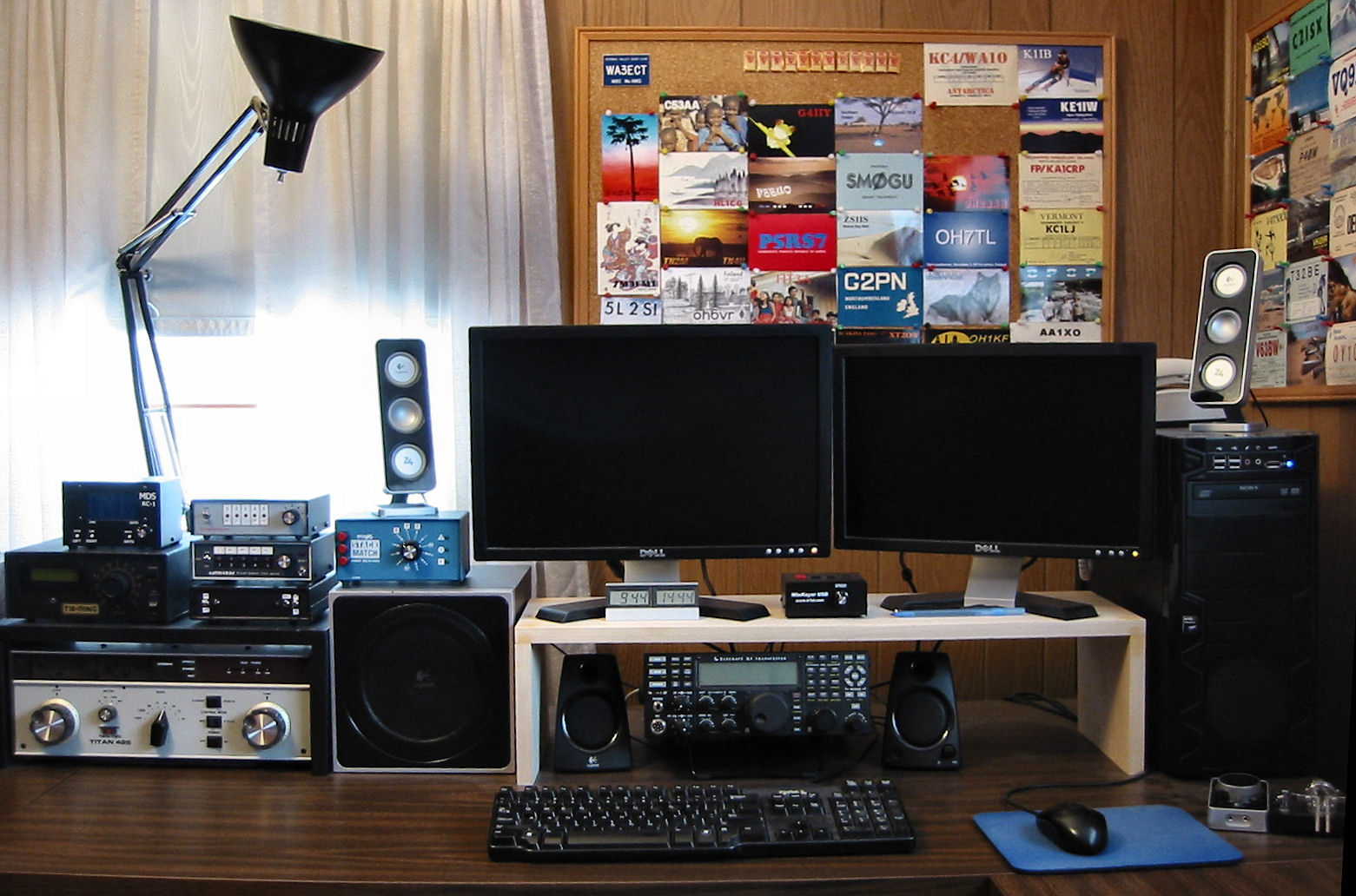 Antenna setup:
100' Rohn 45, Yaesu SDX-2800 rotor
CushCraft XM-240 (2 el 40m) at 110'
CushCraft A505S (5 el 6m) at 105'
Hy-Gain TH-7DX at 102'
Another TH-7DX at 62' on a Tic-Ring rotor
80m inverted Vee with apex at 100'
The tower is shunt fed for 160m with 100 132' radials.
A 580' reversible NE/SW beverage is strung through the woods.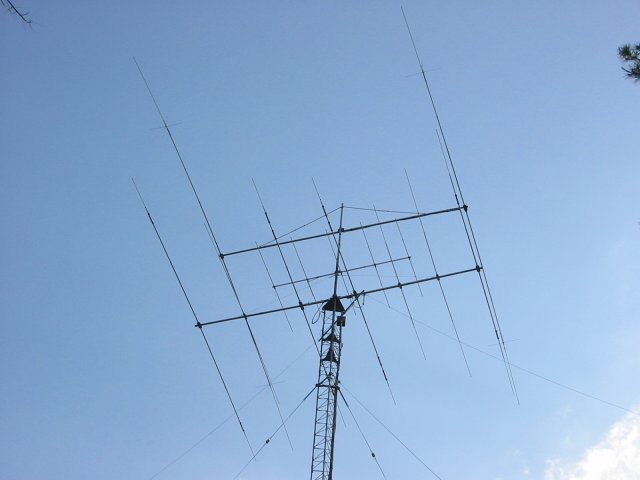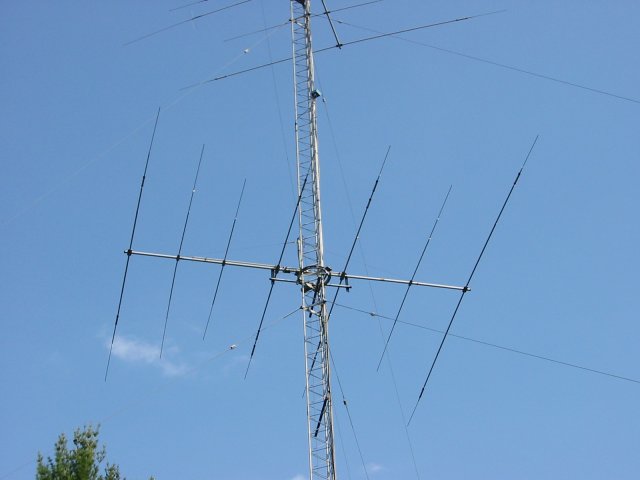 The tower is in a 100 foot by 100 foot clearing in the woods.
Before I put up the tower this clearing was home to a 40 meter 4-square.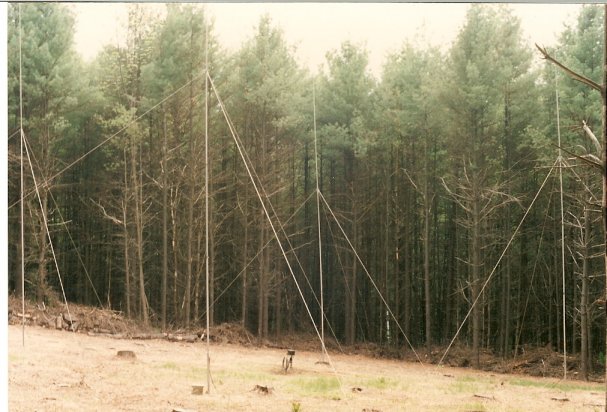 Here's the station before the Elecraft K3 replaced a Kenwood TS-950S.
Here's the station before I got the TS-950S: A Kenwood TS-940 and an Alpha 374 amplifier (3 8874's).
You can also see my old Drake C-Line being used as a backup.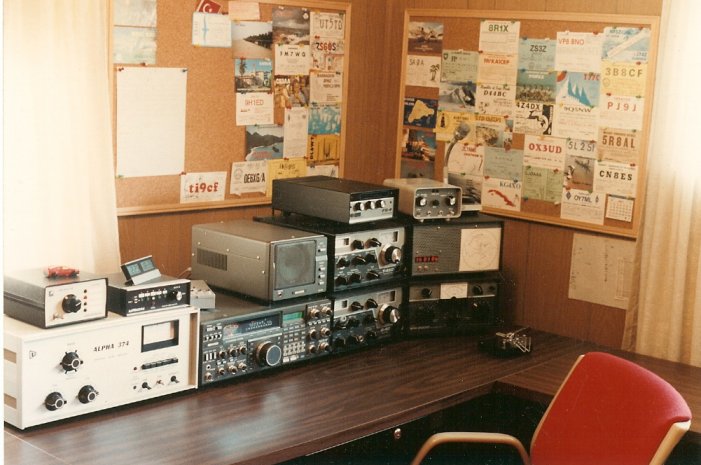 And here's my first station in Hanover Center, NH. A Drake C-line and the Alpha 374 amplifier.
Does something seem missing from these last two pictures? No PC/monitor/keyboard/mouse...
(and how about that relic in the last picture, a paper log!). Were these the good old days?
Speaking of the good old days, what was your first computer, a 486?, an Altair? Well here's my first computer, an IBM 7094.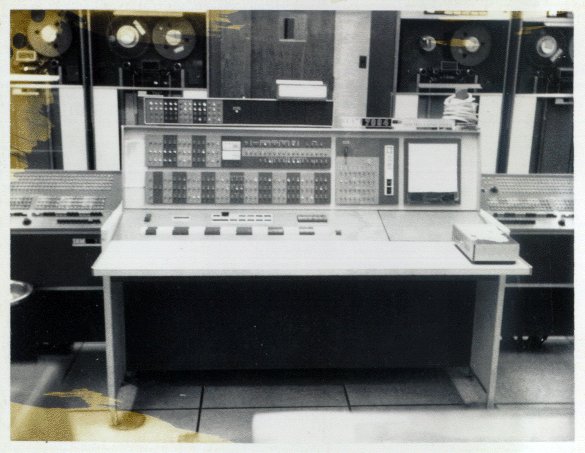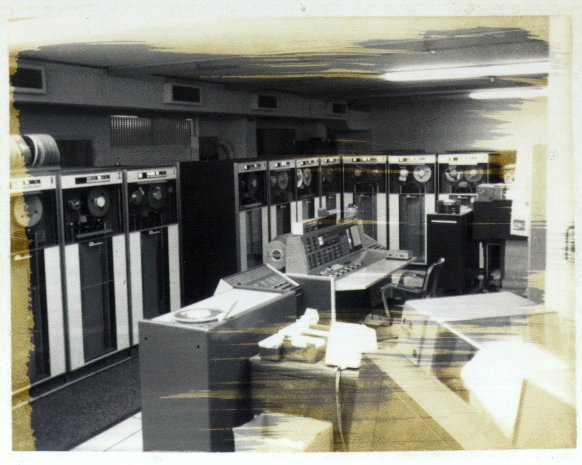 Here I am playing with my second computer, a Univac 1108.